On this page we commemorate members of our organization that have transferred to higher headquarters. While their presence will be missed we remember them in our hearts until such time as we are called to join them.
Joseph S. DiGregrio
Dec. 15, 1925 - January 14, 2015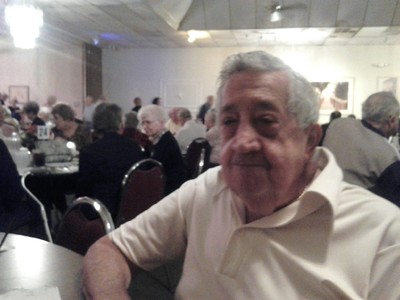 Joe Bussalacchi
Joe was a service officer for Post 8463 for a seven year period, years ago. Always dedicated to our service club. He was a master plumber for over 60 years, repairing a lot of plumbing for several clubs in the area free of charge on many occasions.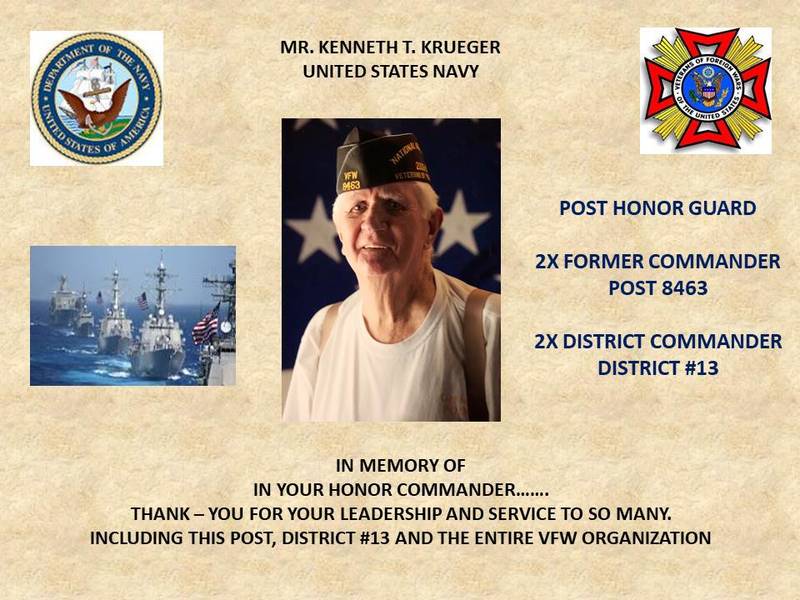 Veterans of Foreign Wars
Post 8463 Harney Point Post
4709 S.E. 11th. Place
Cape Coral, Fl. 33904
239-542-8463 
info@capecoralvfw.com