The VFW knows how important community service is to America, with volunteerism benefiting education, the environment, health sciences and civic projects.
That's why the VFW works closely with other national organizations, such as Boy Scouts of America, Citizen Corps, March of Dimes, and America's Promise-The Alliance for Youth, among others. USO provides VFW members with additional opportunities to volunteer in their communities and give back to our troops and their families.
Each year VFW and Ladies Auxiliary members donate more than 11 million volunteer hours and $50 million to community service projects.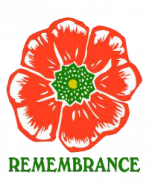 Buddy Poppy
The red poppy is a symbol of war and remembrance, dating back to Canada's Col. John McCrae's poem, "In Flanders Field," which describes blowing red fields of poppies among the graves of the fallen.

For more than 75 years, the VFW's "Buddy"® Poppy program had raised millions of dollars in support of veterans' wellbeing.

Learn more about the program here.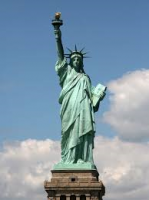 VFW Posts worldwide host public commemorations and other events on many patriotic days, honoring America's veterans and rich history.

Join the VFW in our efforts! Find a local Post to get involved with an upcoming event.