If you have loved ones or family that have served our country, contact the Commander of the Post and we will be more than happy to include them.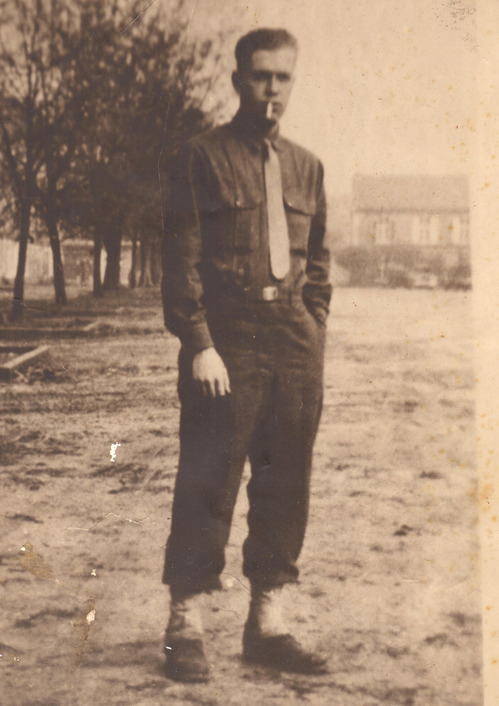 My Father.  Bennie Carter.  He served in Northern France in WWII.  He passed away at an early age of 41 when I was 15.  I didn't know much about his military career other than he saw a lot of action.  According to his DD214 that would have been about 1943.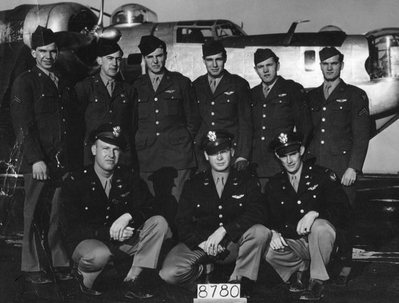 Evan Dastrup Crew#45  Jody Monts My Step Father
Left to right standing: Unk, Sealy B. Smith, Joseph H. Monts, Lynn D. Allen, Gerald Guinan Jr., Richard I. Jeppe
Bottom: Glenn R. Shinn, Evan L. Dastrup, Ralph R. Haas
This crew joined the 789th Squadron flying operations during the last two months of WW2. An intense run of 14 missions between March 45 and completing 25th of April 45 on the last 467th BG and 8th Air Force mission of the war in Europe. They returned home on Operation Home Run with no losses or casualties to the crew.  Joseph (Jody) Monts was my step father.  He died in 1992.  The 467th Bomb Group, or the "Rackheath Aggies" as they came to be known, flew B-24 Liberators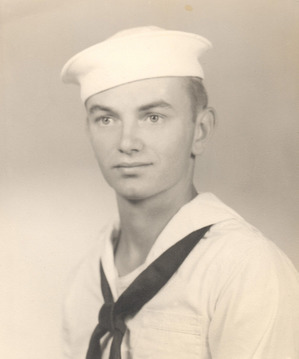 Ronnie Mann was my 2nd step father who has since past away.  He was part of Task Force 31 and was one of a hand full of men that helped capture the Japanese Battleship Nagato where the official surrender of Japan was to take place the next morning.  There is a lot more to this story.  The Battleship Nagato was in Tokyo Bay immobile for repairs.  History has it that the USS Missouri pulled up on the starboard side the morning of September 2, 1945 and the surrender took place.  But 12 sailors the night before pulled up close to the Japanese Battleship Nagato on the Port side and with grappling hooks boarded the Battleship Nagato and secured the vessel.  They forced the hand full of Japanese to lower their colors.  They then raised the stars and strips.  That was the official surrender.  My Step Father took that story to his grave and my Mother took that story to her grave.  
Military Apppreciation
P.O. Box 151180
Cape Coral, Fl. 33915
239-574-5777
info@capecoralvfw.com